Many people around Coggeshall are aware of David Evans – they either know him by name, his face or his photos. For those on the Coggeshall Facebook group, they are lucky enough to get to see the incredible photos he often shares, that reveal parts of Coggeshall and the surrounding areas that many people don't know about.
Those who aren't fortunate enough to know David may still spot him at various community events, always with his camera in hand. He can be relied upon to be there to help document what is going on and show how beautiful Coggeshall is.
He has a distinctive style with the way he can capture light, movement and nature. Another key characteristic of David is his generosity. David has been kind enough to let us use his photos on the site so you may spot these on different pages. He is always happy to share his photos and never asks for anything in return!
Below we have shared some of our favourites from his photography over the past couple of years.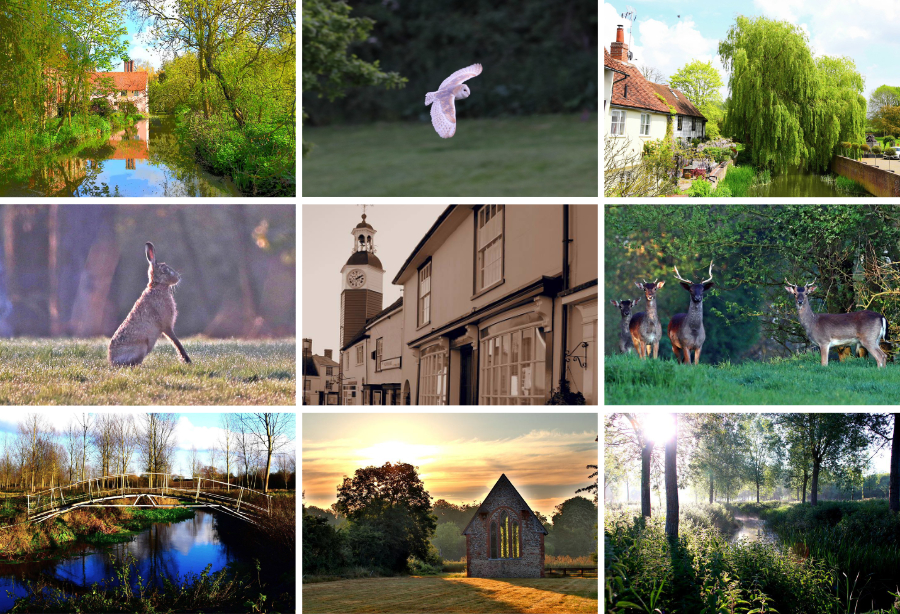 1. The Abbey, viewed from the bridge next to the mill / 2. A barn owl in flight at Marks Hall / 3. Looking down the river from Bridge Street / 4. A hare in the field at Pattiswick / 5. Stoneham Street and the famous Clocktower / 6. Deer near Marks Hall / 7. Nunn's Bridge over the Blackwater / 8. St Nicholas Chapel, on Abbey Lane / 9. Along the river behind the football club